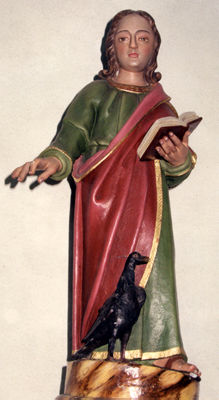 Some background on my story, "Thy Neighbour's Goods" which appears in the Spring 2014 issue of The Southampton Review.
The story began with a conversation with my wife about language. We were discussing the lack of distinction between singular and plural second person in English and I told her that actually the English "you" is plural and the singular second person is the effectively abandoned "Thou." She had been asking me to write something in the second person, but I was unwilling to go diving into Jay McInerney territory. And it occurred to me that using "thou" for a second-person piece would give me a new take on it.
The only problem was what the story should be about. Then, while reading Raymond Carver's "Menudo," I had one of those moments of reading off the page that yield the best ways to be influenced. Carver had written a story about a man who had had an affair with the neighbor's wife. I found myself imagining what would happen if it the watcher had had the affair with the neighbor rather than the neighbor's wife. From there, things began to flow. The structure of the story emerged midway through the first draft; I picked up the statue from one of my MFA classmates and Terese Svoboda made the suggestion (glaringly obvious in retrospect), that the goods should be arranged to make the story chronological. A King James Bible I filched from a hotel room while in college helped me in creating the language of the story.
Thanks to Christina Del Rio, Tiffany Knowles, Chelsea Wait and David Weisblatt for workshop commentary on this piece.
Illustration courtesy of wikimedia commons.