"Persistence of Memory" has its orig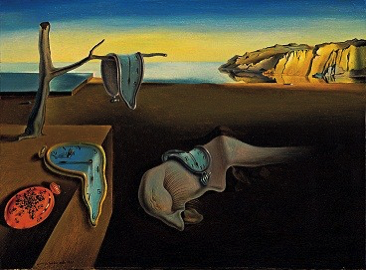 ins in a visit to the Salvador Dalí Museum in St Petersburg, Florida. During a tour of the exhibits, there was a painting from the same series as Dalí's "The Persistence of Memory" and the guide said that this was about Dalí attempting to portray time flattening to a single instant. 
I had previously encountered second-person future-tense narrative in the "You Will Be Born" section of Jane Siberry's  "Oh My My" on her album Maria. It seemed an ideal way to flatten time to a single instant in prose.