At some point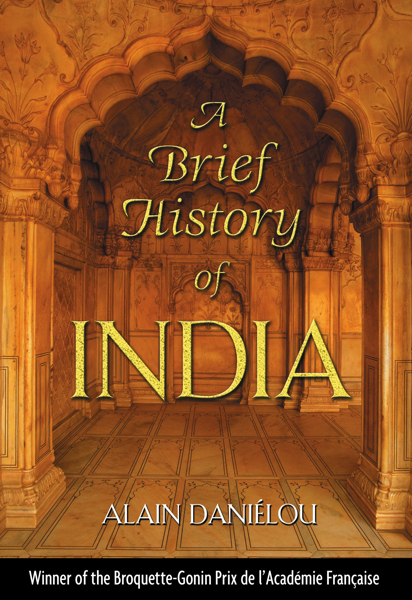 in the late '90s I decided that I wanted to read a history of India. I think it might have been a result of reading the themed issue of Granta on the country. Whatever my motivation, it never went beyond putting "some history of India" on the long list of books that I planned to read someday.
But with the Dewey Decimal project, I found myself having to pick something from the 950s, History of Asia, and I could finally fulfill that goal.
I suppose picking a book by a non-Indian might have been a mistake, but perhaps one that made it easier to see the flaws than if I had read a book by an Indian author. Danielou, it seems, was a convert to Hinduism and had, of course, chosen as his caste, the Brahmin caste.
Danielou has all the convert's zealotry and jingoism. The contributions of non-Hindus to the development of India are at best denigrated. Gandhi—Gandhi!—is dismissed as a member of the merchant caste who was out of his element.
But even with these flaws, some insight into the rich tapestry that is Indian history was evident from the book. I'll likely have to read more books to really understand India, but I have, at least, a bit more knowledge of the country's background than I did before I read the book.