After Eco, I decided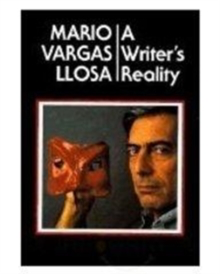 that I would definitely give a similar book by Mario Vargas Llosa a shot. Vargas Llosa is probably the most important influence in the novel I'm working on right now and it's always interesting to see what a writer has to say about their craft. This book is based on a series of lectures Vargas Llosa gave at Syracuse University. After speaking about other writers, most of what Vargas Llosa talked about was his own fiction, which he does with great insight and understanding.
I've only read one of Vargas Llosa's novels—La Fiesta del Chivo—which he wrote after these lectures, but I found myself very much interested in reading his early fiction even more than I had been from reading the one novel that I had read.