After a couple rounds of writing about writing, I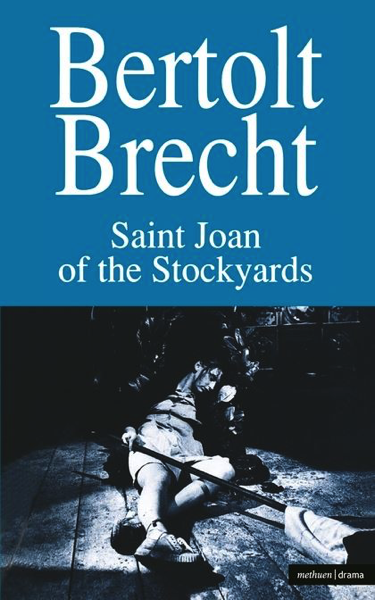 decided to go for some actual writing when I got to the 830s, "German and related literatures." Spotting this book, I decided that a bit of Brecht would be  good refreshment.
It's a bit of a "lost" play, one which never saw a theatrical production until after Brecht's death (although it was presented as a radio drama in 1932). Here, Brecht took the story of Joan of Arc (a figure of some fascination to European writers in the 20s and 30s thanks to her canonization in 1920).
Here, Brecht takes Joan and puts her in a version of the Salvation Army in the midst of disputes between capital and labor in the Chicago stockyards of the 20s and 30s. While it falls into didacticism at times, it's a great presentation, and I would love to see a production of this sometime.