Growing up in Chicago, I've had t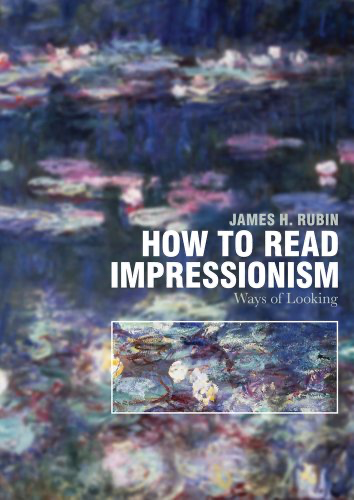 he good fortune of easy access to what's arguably the best collection of impressionist artwork in the work at the Art Institute (I remember visiting the Musée d'Orsay in Paris and realizing that they had fewer pieces than the Art Institute and many of the best pieces of the period were in Chicago rather than Paris). Perhaps as a consequence of this proximity to the work, I've always loved impressionist artwork even if I didn't necessarily have a good understanding of the people and culture behind it.
In this book, James H. Rubin takes the standard approach of focusing on large reproductions of the artwork and adds a new twist in his presentation: rather than segregating the artworks by artist, he instead arranges the text around thematic aspects so we see multiple artists' takes on similar subjects including work beyond the standard paintings that make up the popular consciousness of impressionism.