I've always wanted to learn to sculpt.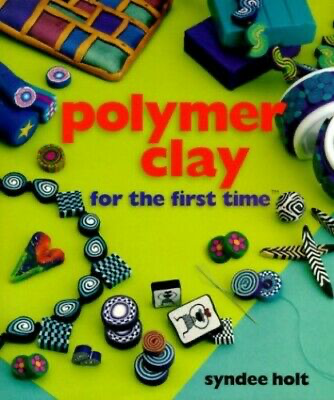 The whole concept of creating three-dimensional art has always fascinated me. So when I got to the 730s, "Sculpture, ceramics & metalwork" I was sure this was going to be my chance to finally learn this skill.
Nope.
I picked up this book hoping it would be about sculpting with polymer clay, but it turns out that it's really about making simple patterns by slicing rolled (or occasionally stacked) clay for things like necklaces and decorative objects. It's my own fault that it didn't fulfill my hopes. I could have looked closer at the book before clutching it to my breast and scurrying out of the library. I don't remember if there was anything closer to my desires among the books at the library or if the other options would be books about sculpture rather than about how to sculpt.