As I continue through the 400s, I also strive to avoid having to learn another language. The 430s are German and Germanic languages and I decide on this book,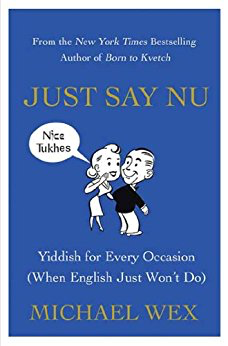 hich looks like it might not be a real learn Yiddish book to check off this decade.
It turns out that Wex has written something that's a bit of a neither-nor. It looked from the cover—and the interior justified the impression—like a book that was meant to be a somewhat humorous look at Yiddish phrases and expressions, and it was, but Wex also couldn't resist writing something that was also meant to be a serious text for learning Yiddish and as a result, the book doesn't succeed at either goal.