As I get into the 420s t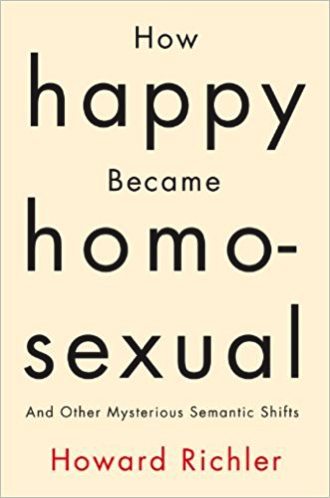 he books are now shelved in the foreign language section. The 420s are the English language and most of what's hear are books for ESL learners, so the pickings are slim. I spot this book and the title catches my attention, I'm curious about the transition of the meaning of "gay" and figure this might be an interesting book.
It's not.
Grouped by category, it ends up being only slightly less dry reading than a dictionary with not especially compelling accounts of the shifts of meaning of various words and phrases. I found it so dull, in fact, that I don't remember the promised story of the title.