An amazing book. It was captivating to read about these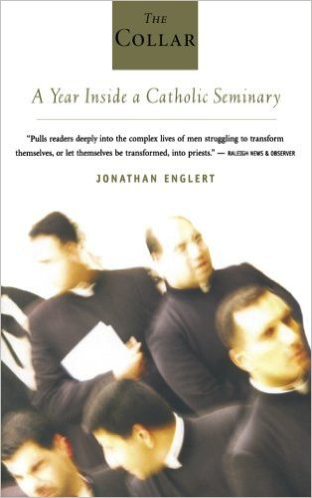 not-so-young men on the road to the priesthood. Englert, after a number of attempts, managed to find a Catholic seminary willing to let him spend a year following the students who attended. Where he ended up was a non-traditional seminary, one catering to "second career" would-be priests, older men who had lived secular lives, in some cases having married and had children before their wives' deaths, before answering a call to the priesthood.
The brokenness of so many of the seminarians here is fascinating to read. The blind musician who has doubts about celibacy, the ultra-traditionalists who find aspects of academic theology scandalous, the seminarian who discovers after the death of his mentor, an elderly priest with whom he had been sharing an apartment, that the man had a trove of gay pornography hidden away.
Englert does a good job of drawing the multiple characters in his book, and although there was some confusion for me due to two similarly-named seminarians (albeit men in rather different circumstances), the multiple strands of narrative are handled well. I can see this being inspiration for a nice big thick book of multiple characters, a la, Ship of Fools.