I set three goals for 2020: two related to finishing snd revising the novel and a third that largely involved doing nothing. I kind of failed at all three.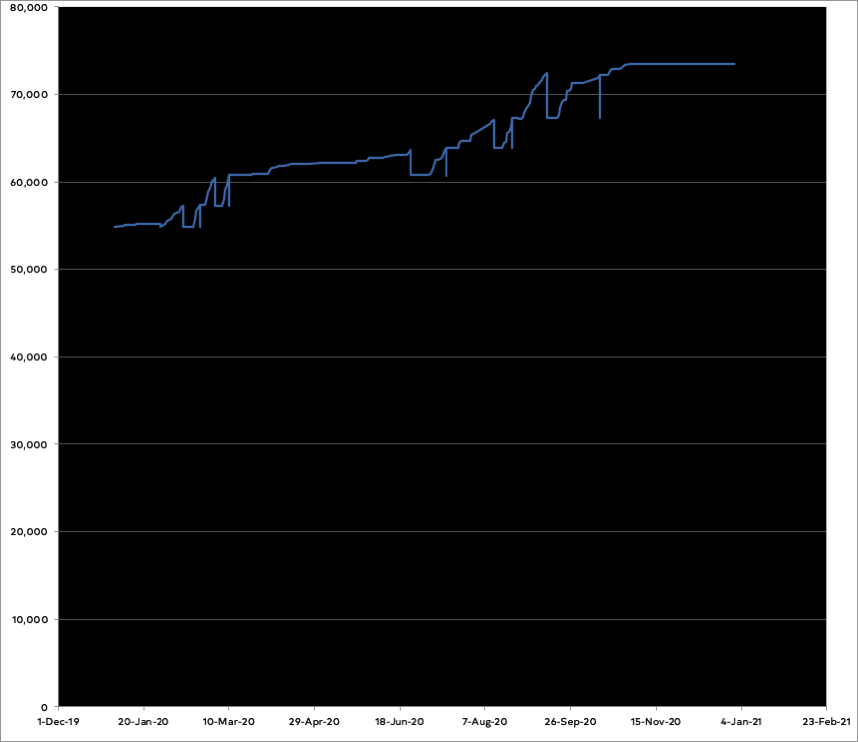 I had bursts of productivity in the spring and the summer but continuing problems with my laptop knocked me out of commission for the last couple of months of the year (it's back in for its third round of repairs right now). So I not only didn't finish the first draft of the novel (I'm in them middle of chapter 24 of 28), but I clearly didn't finish the rewrite and revision phase of the work either.
My third resolution was to cut way back on submissions. I did that. Nothing new went out this year. But I was going to wait until my submittable queue managed to drain to zero entries. Then 2020 came and there are still two submissions lingering (technically three, but the third is for a journal that's folded and I haven't withdrawn the submission out of sentimentality).
Here's hoping 2021 will be better.