I had two goals for the year and failed on them both.
I aimed to finish the full draft of We, The Rescued.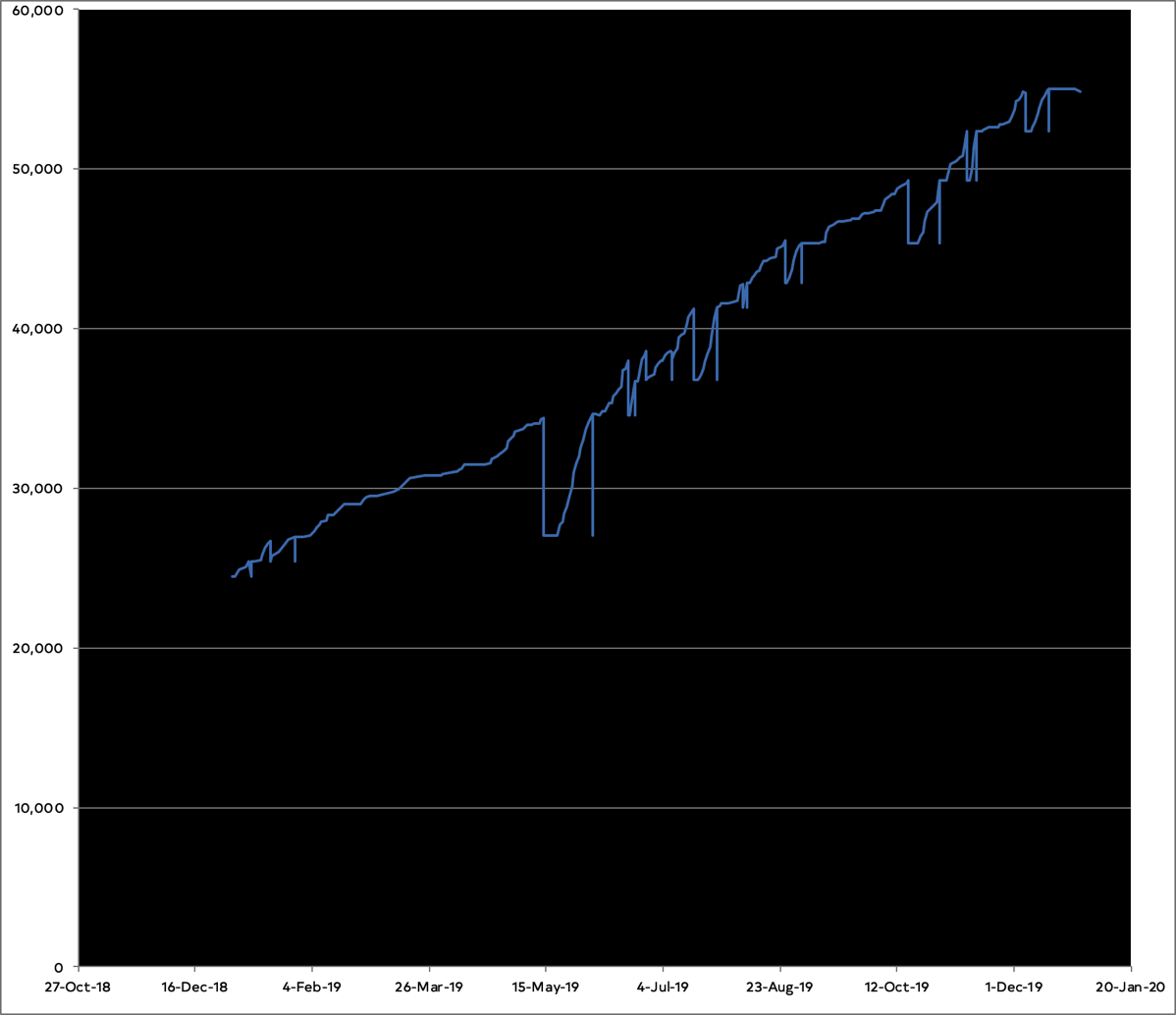 This entailed writing some 50,000 words over the course of the year. I made steady progress (as the graph above shows), but not steady enough and I had more than a few stuck moments which kept me from getting past some 30,000 words for the year. 
I also aimed to get a story a month finished and into submissions. Didn't even come close, although I did get all my stories which had been previously rejected and were hanging about revised and into submissions but just one new story went out and that didn't get picked up (although it was (a) a long shot for publication because of its length and (2) got some positive responses anyway).