2021 continues to be a good year for writing.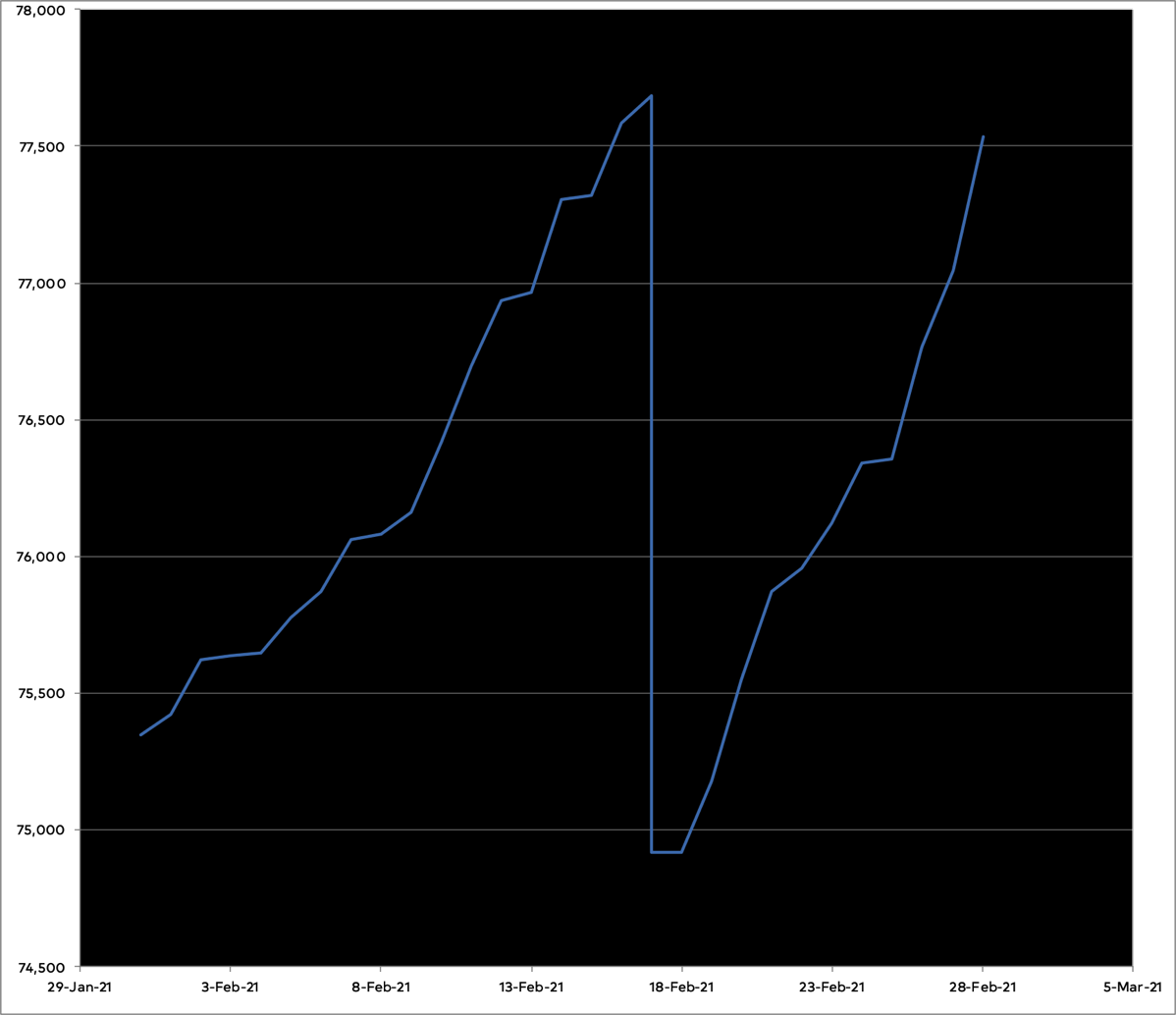 It was even a good year for physical fitness for a while with my hitting my move goal every day until we had an extended cold spell this month which broke my streak. 
On the novel, I finished a first draft of chapter 25 and am almost finished with the rewrite of that chapter. I'm perhaps not progressing at my ideal pace, but I'm reasonably happy with the rate of my work. I've realized that chapter 26 is likely to be very long, most likely longer than any other chapter in the novel so last month's estimate of finishing the first draft of the novel in February or March was definitely optimistic.
I've been making solid progress on the story that I want to workshop with my writing group, but right now it's still twenty pages of hot mess that needs a lot of rewriting before it can go up for workshop. Since my deadline is Thursday, I think I'm going to end up pulling a revision story forward for this month's workshop. That said, this current story, which has been kicking my ass for some ridiculous amount of time (the oldest draft has a creation date of December 2009), is finally coming together and I think I finally know what it's about.
Rejections continue to slide in, a mix of form and tiered rejections. One of my 2019 submissions is still lingering at the bottom of my Submittable.