August finally felt like a return to normal—whatever that would be in my progress on the novel.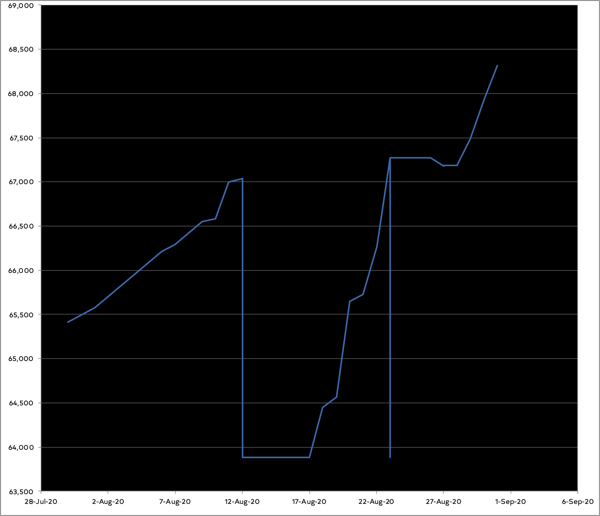 managed to finish chapter 22 and get a good start on chapter 23 without too much dithering about what's happening in the novel. It's still a challenge to get myself to re-read the pages when it's time to rewrite/revise, but I'm spending less time procrastinating about it than has been the case before.
My submittable queue is slowing down its draining with only one rejection coming in after prompting (plus another rejection for a non-submittable submission). One prompting did get a response sayin that I should hear from them soon and that it might take "up to eight months" to get a response. It had been nine months when they sent that. September should see the publication (finally) of two pieces accepted earlier in the year.