April started off with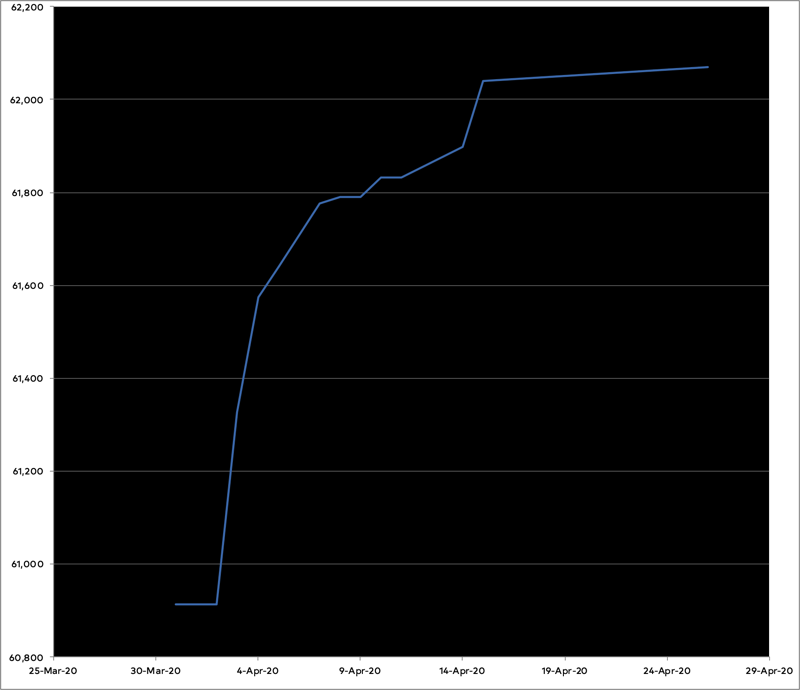 some promise but quickly leveled off.  There were only nine days that I wrote anything at all. On the good news front, I've settled Catan numerous times.
My Submittable queue continues to drain, a little bit faster than last month, so now I'm down from 17 to 13 submissions. Half of this though was my submissions for the Nelson Algren prize being silently moved to closed.
Here's hoping for some real progress in May.