In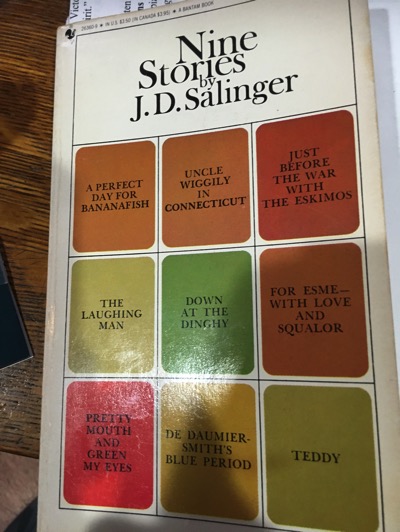 "The Laughing Man," Salinger is telling his story while ostensibly telling a different one. It's a great use of a narrative frame to illuminate his story in ways that wouldn't be possible directly. We have a narrator relating memories of his nine-year-old self and not employing the understanding that the older self would have gained through adult experience. 
Salinger spends six pages before Mary Hudson, the true subject of "The Laughing Man" makes any kind of appearance and that only as a picture in the bus. Her eventual arrival sparks one of those great Salinger bits of prose:
Offhand, I can remember seeing just three girls in my life who struck me as having unclassifiably great beauty at first sight. One was a thin girl in a black bathing suit who was having a lot of trouble putting up an orange umbrella at Jones Beach, circa 1936. The second was a girl aboard a Caribbean cruise ship in 1939, who threw her cigarette lighter at a porpoise. And the third was the Chief's girl, Mary Hudson.