I somewhat randomly found myself at the website for the Harry Ransom Center and remembering that they had some (most? all?) of Graham Greene's archive there, I thought I'd see what they had and found this picture, labelled "Gabriel García Márquez and Graham Greene":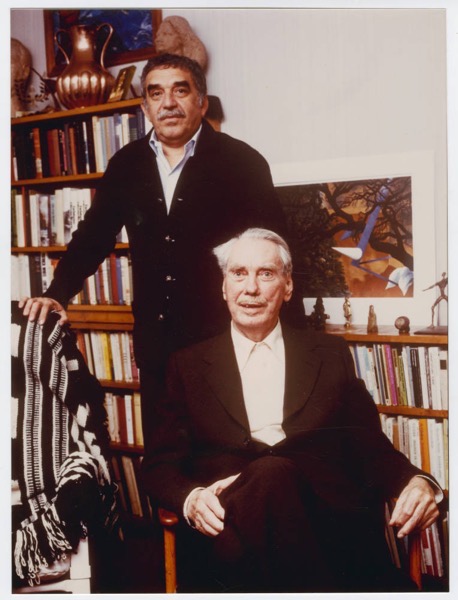 My first thought was, whoa, is that a picture of Greene with a mustache? Then I said, wait a minute, that doesn't look like Graham Greene at all. In the same search results, there's another picture and this is Graham Greene: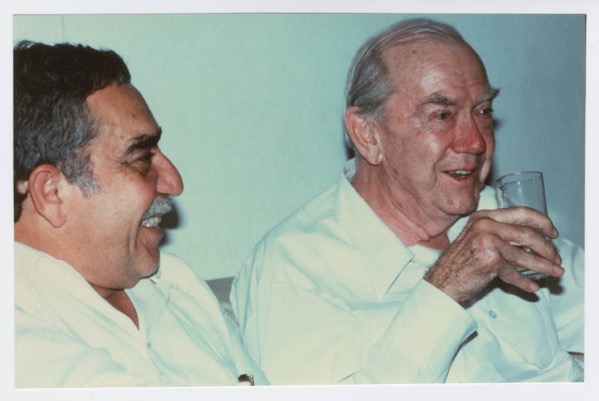 I don't know how the other guy got mis-identified, and I don't know how to let the HRC people know that they have a mistake, but there it is.