2019 was a grim year for me publishing-wise. I had only two acceptances, one each of fiction and poetry, the worst rejection rate since 2012 and for the first time since I sold my first story, I went a year without any income (not even a token sum) for any of my writing.
As the chart below shows, my fiction submissions for the year were up a fair amount. Perhaps they should have been down instead? My acceptance rate was 0.5% (down from 3.6%) and my positive response rate was also down—21% from 27%.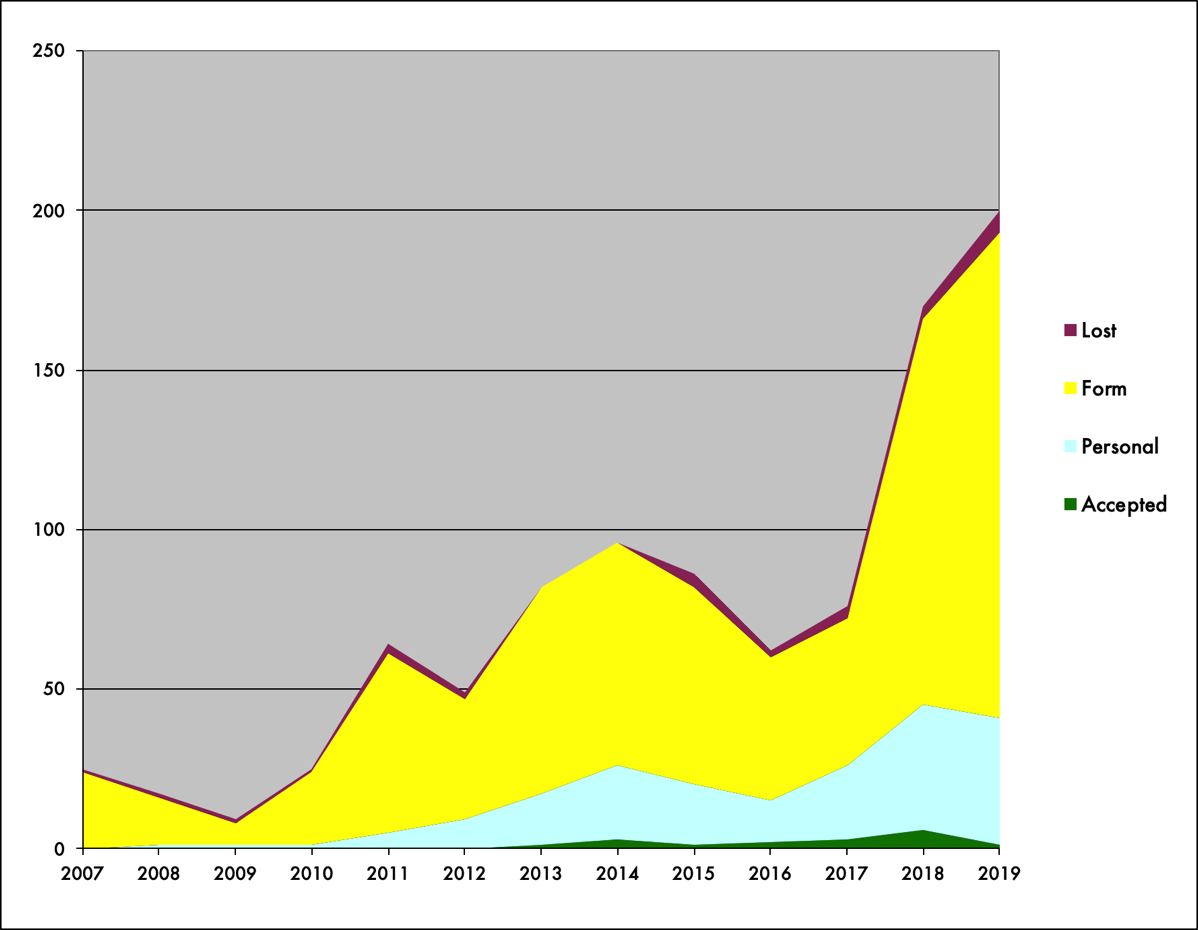 Poetry looks a little better, but only just. The green band at the bottom of the chart showing acceptances is nearly invisible. My acceptance rate was stable at 0.4% but the positive response rate climbed from 8.2% to 17.3%. I'm beginning to feel like I have some idea of how to write a poem.