After a few years of trying, I've finally hit my goal of 200 rejections (and then some). This meant that I got a lot more submissions out. The year started strong with a short story acceptance each month from January through April (plus a poem accepted somewhere in there), but then things went quiet for most of the summer before I got a couple more acceptances in the fall.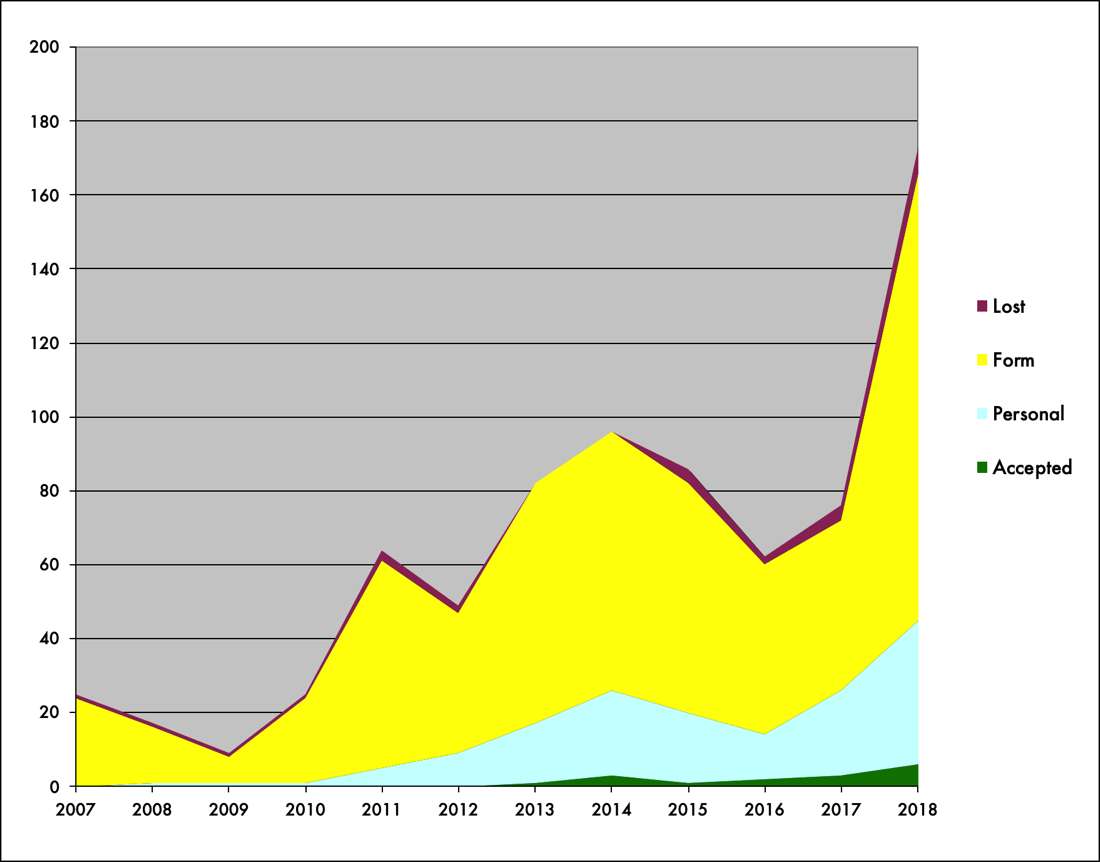 My positive response rate dropped somewhat, from 36% to 27% and my acceptance rate also declined from 4.2% to 3.6%.
My poetry numbers confirm that I don't really know what I'm doing when it comes to writing poetry and I exist as living proof that a blind monkey throwing darts is bound to hit the target once in a while.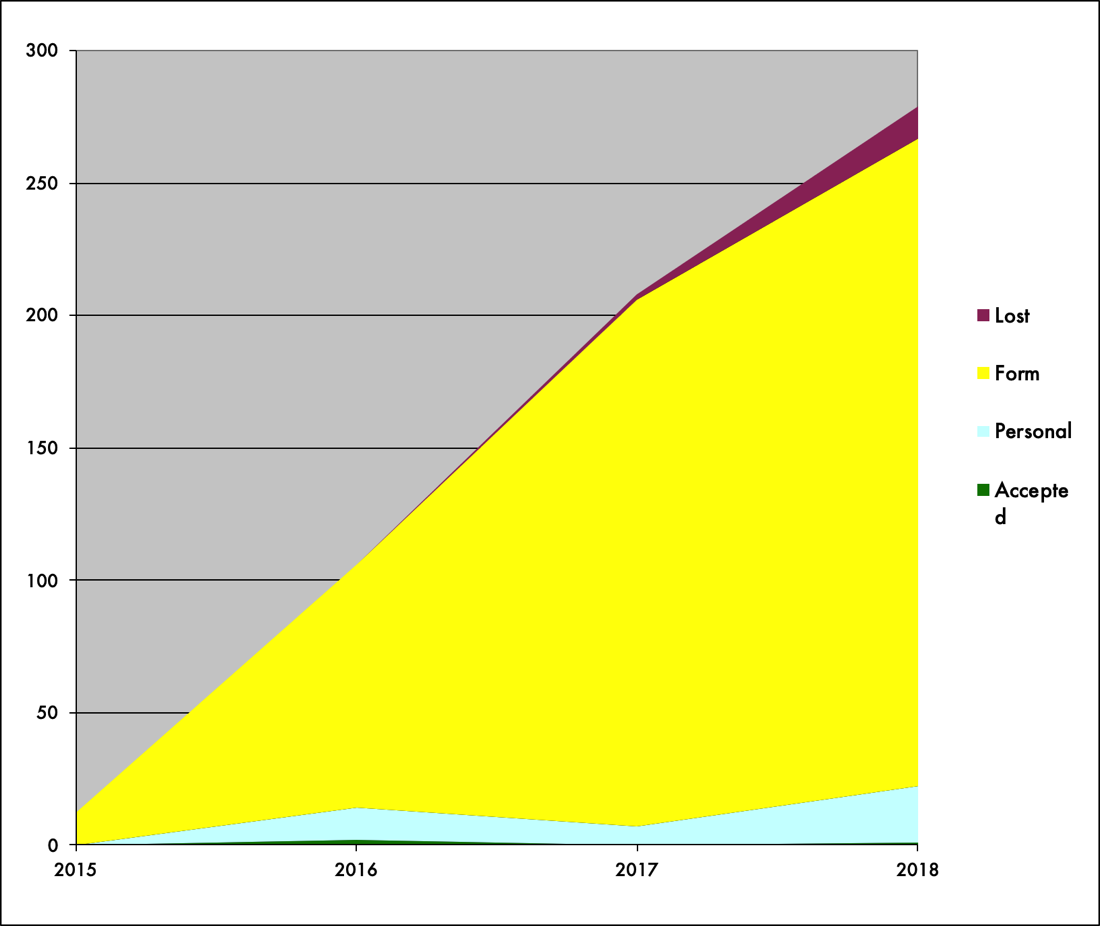 For those craving numbers, my acceptance rate for 2017 was 0.4% (up from 0% last year!) and my positive response rate was 8.2% up from 3.4% last year, although both numbers are down from 2016 which remains the acme of my poetry career.