I've upped my submissions a bit from last year, but still below last year. Once again, I fell short of my goal of 200 rejections, but came closer than last year with 160 vs 144. I did manage to set a couple records with my highest ever acceptance rate (4.2%, up from last year's previous record 3.3%) and highest ever personal response rate (36% up from the previous record of 27%). This year's publications were "Bartholomew L. Bartholomew" in Masque & Spectacle,  "An Outsider" in Dear America: Reflections on Race and "In Extremis" in Valparaiso Fiction Review.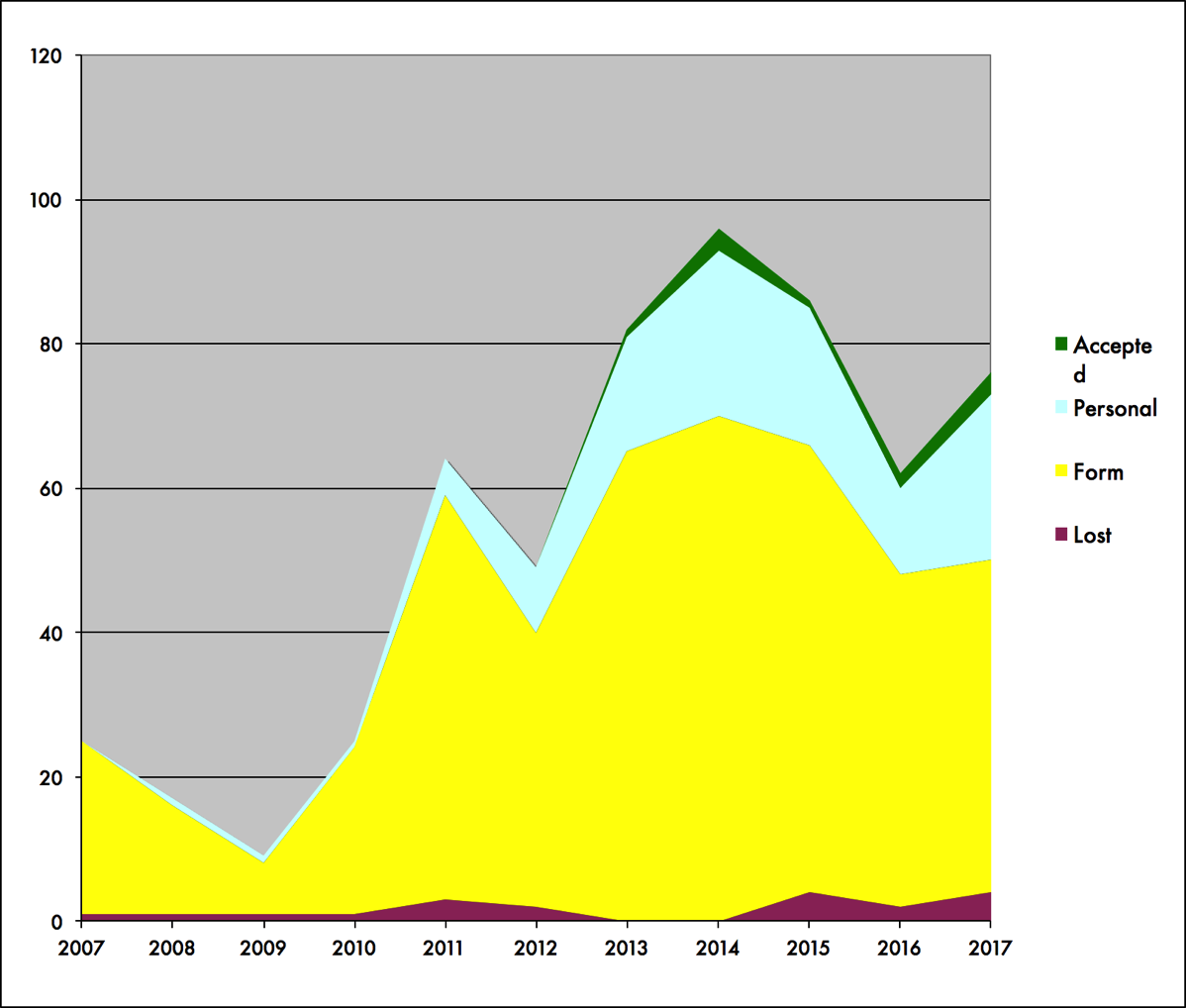 Query rejections were again mostly form although I did get one full request which ended up with no further communication. My first novel is officially trunked.
Poetry has been grim this year with, despite a much higher submission rate, no acceptances and only a handful of personal rejections.